Fire Drills
Fire drills should be held at least once, and preferably, twice, each year.
THE EFFECTIVENESS OF YOUR FIRE SAFETY SYSTEMS ARE TESTED BY THE FIRE DRILL
Fire drills are important exercises and provide an opportunity for plans and procedures to be developed and modified if necessary.

Fire Maintenance Services can organise and implement a full fire evacuation of your premises as required to include:-
• Identifying any weaknesses in the evacuation strategy
• to test the procedure following any recent alteration or changes to working practices
• to familiarise new members of staff with procedures, and
• to test the arrangements for disabled people and young persons on work experience

A full written report is produced providing the results and timings. It will examine the debrief with senior staff/ fire wardens, and provide the conclusions of the test.
Click on a link for more information
Proud to be members of these organisations, Click on the links for more details about them.
The British Fire Fire Protection The UK
Consortium Association Fire Association
Supplier of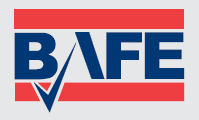 Equipment
---